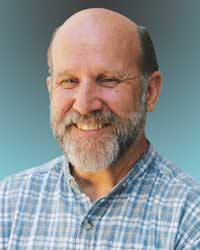 Ron Edeal is a licensed Marriage and Family Therapist with over 27 years experience counseling families, couples and individuals. Ron is currently in private practice at  Relational Resources, an association of therapists, located in Santa Cruz County, CA. He has a B.A. in Psychology from Bethany University, and an M.A. in Marriage, Family and Child Counseling from Azusa Pacific University. Ron is a recovering addict/alcoholic/Adult Child of Alcoholic, with more than eleven years experience as a family/patient counselor in drug/alcohol addiction treatment at both the Clint Eastwood Youth Program and the Adrian Center of Dominican Hospital. He is currently on the board of directors at Teen Challenge.
In addition to working with chemical dependency, Ron Specializes in working with other addictions, depression, grief, fatherless issues, abuse, marital and family conflict, premarital issues, communication problems, adolescent parenting conflicts, divorce recovery and step-parenting.
Ron has created communication curriculum titled "Journey to Loving Others". He is also writing a book titled "The Hidden Heart of a Man". He facilitates groups and speaks at seminars and retreats. Ron and his wife Kahleen co-teach communication and parenting classes.
For information on making an appointment, click HERE.
To contact me leave a message at, 831-460-2550 ext.#6 and leave the following:

Name,
Telephone number,
best times to get back to you and
your top 3 choices in order of priority